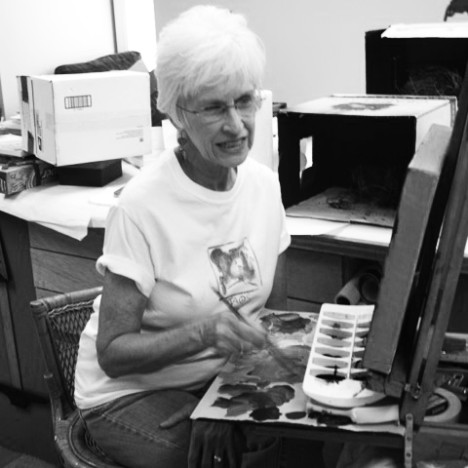 It has been said that everything an artist does is a self-portrait;  perhaps the summation of one's life experiences.  Throughout my artistic career I have explored the many variations on a particular theme by working in series.
I believe the only constant in life is change.  Working as I do in a series affords me the opportunity to grow and evolve as an artist.
George Ann McCullough is a mixed media artist residing in Ocean Springs, Mississippi.  She has degrees in art, art education, and advanced studies from Texas Lutheran University, the University of Houston, and Arrowmont School of Crafts.  She is a Mississippi Arts Commission Grant Recipient.  She is an active member of the Mississippi Art Colony and has attended Tougaloo Art Colony.  She is a charter member of the National Museum of Women in the Arts, as well as an artist member of the Mississippi State Committee of the National Museum of Women in the Arts, having been recognized as Honored Artist for 2015.  Her work has won numerous awards and has been included in regional, national and international exhibitions.