"My mother was a saint to me. And I was always her mischievous,
eight-year-old boy." – Mark Landis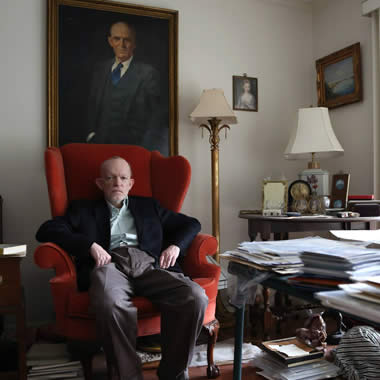 Mark Augustus Landis was born March 10, 1955 in Norfolk, Virginia. The son of Lt Arthur and Jonita, 'Jo' Landis, Mark traveled extensively in his youth as his father's career led the Landis family to assignments across Europe and Asia. Demonstrating a talent for the arts during this time, Mr. Landis went on to receive formal training at the Art Institute of Chicago and later at the San Francisco Art Institute in the early 1970s. He has worked as an art dealer and now does artwork on commission for patrons around the world. In April of 2012, the University of Cincinnati organized an exhibition showcasing copies of paintings and drawings that he made and had donated to museums and universities across the US over the last thirty years. Mr. Landis, whose broad range of copies include fifteenth century religious icons, Walt Disney Studios' illustration cells and various works from the Hudson School, is believed to have attempted to gift over 100 works to at least 50 institutions across 20 states since the mid-1980s.